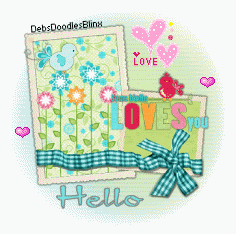 WOW
- time is just flying by - where the heck did January go?
I feel like I am missing out on things because I just cannot account for the time
flying by and nothing is happening.
GEEZ
~!
Well since today is Thursday I thought I would do
THANKFUL THURSDAY
!
I have not done one of those in a very long time--
I am Thankful for:
1- My daughter - she has been voted in as a president of a club and is
doing a
SUPREME
job in running the club and making changes that are
attracting more people who are interested in joining...so proud of her.
College seems to agreeing with her - lol
2-I found my long lost BFF from college on facebook. Have been searching for
her for such a long time - trying to get friends to look for her
in the tri-state area and finally -after 20 years I have found her....
Love ya Lauren -
3-for my hunnie who shares my passion for football and we are
well stocked for some fun food and football craziness this sunday...
4-For my friends who have not given up on me--Thanks for always
staying in touch with me--through my highs and lows - and my
withdrawing from the internet from time to time--
THANKS
from the bottom of my heart!!
I hope life is treating all of you
GRAND
--what are you thankful for?!
Until Next Time........
PEACE
~!~