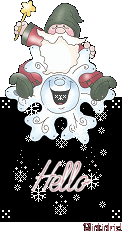 HAPPY HOLIDAYS!!!!!
Isn't this the best time of year. I so looooove the holidays – the music just gets my heart  happy and the foods are awesome….!
I love getting Christmas cards – hearing from family and friends….baking cookies – having family around for a big meal…and just watching everyone as they open their presents…LOVE IT!!!
So are you done with your Christmas shopping?….for the first time I think in my life – I AM!!!  There is no pressure or stress this year – it is wonderful….the secret is to plan ahead…think early on in the year what friends and/or family would like and keep an eye out for sales and special offers for what store sells for what price. Some gifts I make – such as brag books (photo books) or personalized calendars etc…and those I have to have the whole year for because you have to gather tons of different pictures and then put it together….those take me the longest. Or it just may be me because I have to pick just the right picture for just the right person for just the right moment in the book or calendar…I seem to have a problem making final decisions….lol!!!
This year I won a  big gift certificate – so I was even able to send some awesome gift baskets to my mom and mother in law…those will be delivered next week…YAY – I did good—LOL!!! I just know they are going to be a hit!!!!
As a side note – I am still trying to recover from that stomach infection – usually a very uneasy feeling hits me after I eat…no what how little or lot or liquid or actual food – my stomach is NOT happy. I truly hope that no one ever has to go through that.
Okay – Here is a pic of my grandchildren – I just could not resist at least showing one of them…..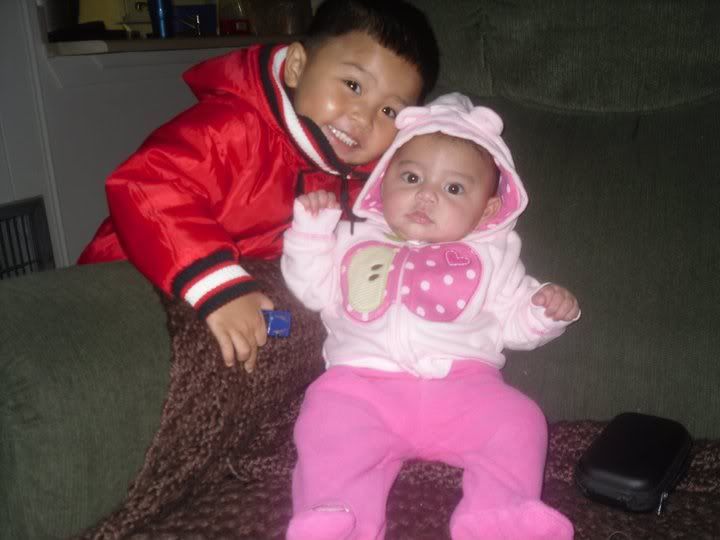 They are just too cute……these are the most recent ones I have!
They are growing so quickly – I want them to stay small----LOL!
Now some crazy news is that the state of Florida has been battling some hard freeze temperatures. WOW – it is crazy….I usually wear shorts and t-shirts and sandals all year round—that is just Florida BUT this year – for the majority of the last two weeks…I have actually had to put on a sweat shirt and even sweat pants a couple of times – OMG – that is truly cold…now in the cooler weather I can breathe so much more easier…but that same cooler weather makes every joint in my body HURT…there is just not enough Tylenol or ibuprophen in the world to make the hurting stop.
I just wanted to check in with you all and fill you all in on what is happening in my corner of the world…I hope that the spirit of the holiday season is filling your home with much joy and love…remember to HUG those you LOVE…time is just too short~!~
PEACE~!~