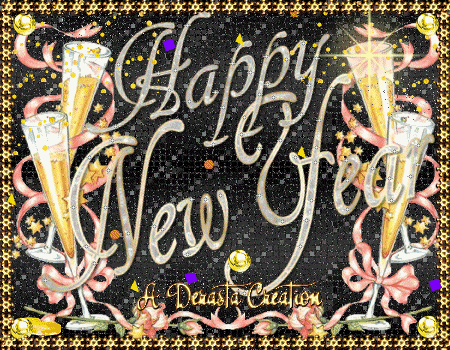 HAPPY NEW YEAR!!!
I hope that the holidays were absolutely beautiful for you and yours.
The holidays were really wonderful here for us…quiet yet really fun and calm and full of surprises…just like the holidays should be.  I was going to leave a Christmas entry and then A New Year's entry but truly I was enjoying such a relaxing time that I have become way too lazy…lol.
So have you made any resolutions for the New Year..(can you believe it is already 2011—WOW)
My goals (resolutions never worked for me) for 2011 are:
1-Blog More (keeping my fingers crossed)
2-take more pictures
3-get more organized (this is going to take all year-lol)
4-to feel good about me (this is going to be the hardest)
Do you chose a WORD for the New Year in which you make your "mantra"….I usually do and this year My Word for 2011 is: SPIRITUAL/SPIRITUALITY
I am feeling very drawn to building on my spiritual life and to become more solid, more grounded in it.
My Wishes For You My Friends: (in no particular order)
1-to be creative
2-to be Thankful at least once a day for "whatever"
3-to be spiritual – make that a priority in your life
4-to be happy
5-to always dream
6-to Love those that enrich your life
7-to walk away from drama/negativity
8-to believe in yourself
9-to laugh at least once a day (I recommend more much often)
10-to always be Kind To One Another
Well that was my first message for this Glorious New Year…I hope you find everything you are searching for in 2011…and that love and happiness surround you always!
PEACE~