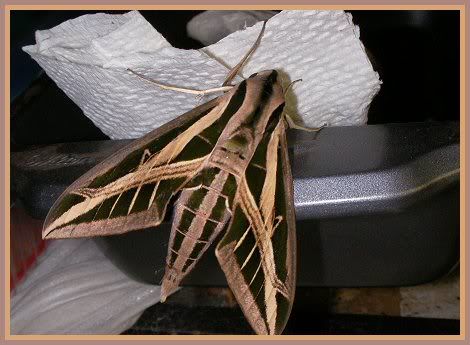 Typical Giant Moth found in florida - this one in my kitchen -
when they fly - it looks like it is carrying luggage - lol
It is a bit larger in dimension as the circumference of a can of soda.
When it flight, of course, it is larger!

I have never seen moths this big but here it is~!~
Thanks For Stopping By ~~

PEACE

!!