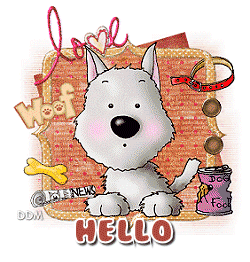 WOW
- it seems to me that the weeks are just flying by - it is already
THANKFUL THURSDAY
!
I am liking the idea that I am keeping this a regular routine - at least it gets me to my blog - this is a good thing...
before I get to that tho - I have been following through on my commitment to creating
art everyday - have had some wonderful reactions to my ATC cards - this is a good thing
because it is just feeding my soul with positive energy and reinforces what I feel is the right
track I am on!
I also have been faithful to the soul coaching class I am taking - have really woken up to a lot of feelings, issues, energies, just things that I did not realize before..so much more growing left to do but it is also feeding my soul!
WOW
- the election is over - and "none of the above" did not win - so I guess we will see
what direction our nation heads for!
T
hank
G
od for
NO MORE
political ads - now that was getting on my nerves!
The weather has been pleasant - not too cool but comfortable - this is good because I can breathe!
Now - in case you have not heard - the case of the toddler missing
CAYLEE
is taking on many directions....Cassie Anthony's lawyer sent in a 30 page brief claiming that if anything happened to Caylee - it was an accidental overdose...
WHAT WHAT WHAT
- I cannot believe this chick and her lawyer - Cassie made some claim in some statement that the Orlando Police will never break her - if she was innocent what is there to break - well now we know - she used chloroform on her daughter and it was too much and she died...
OMG
- I would not be surprised if something happened to this chick once she is put in regular population - they can only keep her separated in county jail but
NOT IN STATE
...she is in for the surprise of a lifetime!
Her murder trial will be insane - I can see it now! EquuSearch is holding the biggest search in Orlando this coming weekend - they are determined to find this child - I pray they do just to give her grandparents true closure - because they are just so torn they do not know what to do!
okay - time for
THANKFUL THURSDAY
!!!
1
- I am thankful for my family who let me sleep today because I had such a migraine - bless their hearts!
2
- For my dogs - who kept those who were drumming up votes for their politicians house to house, at bay - never had to deal with any -
YAY
3
- For the cooler weather - I can breathe
4
- For that creative spirit still stirring inside me - it has allowed me to create everyday this past week -
WOW
this is saying
A LOT
5
- For football - I just cannot get enough of it - I just love cheering on teams
6
- Again
for you my friends
- thanks for your kind, caring, encouraging, inspiring comments - they truly feed my soul and heart and make me want to keep coming back without feeling
overwhelmed or alone~!~
What are you
THANKFUL
for this week - share!!!
Thanks for stopping by - Remember to
HUG
those you
LOVE
!!
PEACE
~!~