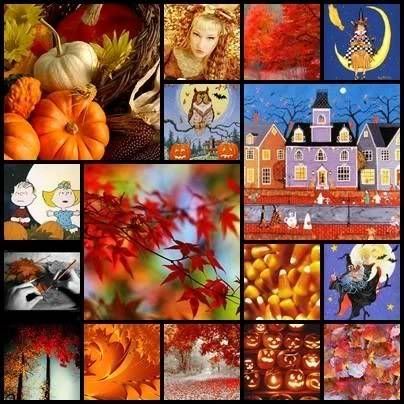 Got this idea from
Dawn
- since I am at a temporary loss to write about anything - thought I would give this a try:
THANKFUL THURSDAY
!!
1

-for my daughter and hunnie - everyday I know it can be very difficult to put up with
me and my illness - yet every day they find a way to make me smile and surprise me with something of life - God I am blessed~!~
2

-for my dogs (

all 8 rotties

) because I have the safest house in the neighborhood - I am alone alot and my dogs keep people at bay at the street - no one dares come onto the yard - feels good to me - LOL
3

-for those blogging friends of mine - that encourage me every step - say the nicest things to me that make me feel welcomed all the time
4

-for my art - an outlet I should have pursued eons ago - but am very thankful for now
5

-for all of you that posted fall colors (or sent them to me)-
THANK YOU
- I am still longing for autumn leaves but seeing them in pics is just inspiring!!
6-for discovering
TWITTER
- I am hooked - it is addictive~!~