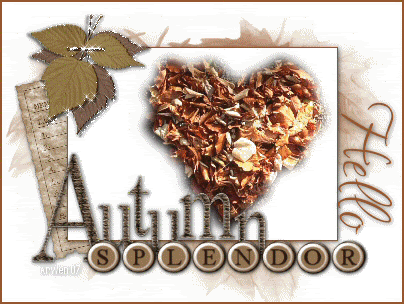 Happy Sunday Everyone-
I have been trying to keep up with everyone -and their new blogs - if I have missed you please let me know - leave me a comment with your blog url so that I can find it and click on follow -which

BTW

- have you clicked on my
FOLLOW
- if not please do so-I would so appreciate it -
ANYWHO
- I have been using the google reader - that is a handy lil gadget - if you have not tried it yet - you should - it would use your blogger sign in that you have now because blogger is owned by google!! (
convienent ain't it-lol
) but it is really working for me.
Okay - life actually has been extremely boring around here - nothing to talk about hence the lack of entries!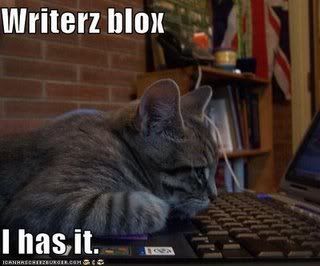 (
the above lolcat is compliments of
DAWN
)
It is exactly how I feel!
Usually I am a person who can talk - and since I am home a lot by myself (
daughter in college and hunnie off doing stuffies
) I have no one to talk to - so you would think I could blog forever but alas - like the cat says I gots the blox!!!!
I did manage to update my art blog -
FINDING MYSELF
...so that was a good thing. Right now I am trying to finish a digital painting of a hibiscus but it is going very
S L O W L Y
!
Now I am sure I have mentioned
TWITTER
- it is a way to let peeps know what you are doing at the moment - I think you can even send a twitter from your cell phone - I am enjoying it way too much - but have met some super people on it!!! I encourage you all to try twitter out...and if you do - plz let me know so that I can follow you on twitter - I think it is cool - then again - I have way too much time on my hands--
LOL
!
I did receive a great surprise in the mail this past week - I won a give away - yes yes yes!!!
I have met this lovely person (
can't mention her name because I did not ask first
) through her blog
FIREFLY HILL
- she makes her own bags and make up bags and belts and Xmas stockings, etc - absolutely awesome!!! If you have a moment - check out her blog - you will not be disappointed at her talent and Christmas is right around the corner, down the road - any of her creations would make great gifts!! Well she had a give away and
I WON
!!!
Here is a pic (
from her site
) of the bag I won - the picture does not do it justice - the makeup bag is absolutely lovely - I am blessed.
I also updated my poetic/inspiration blog
ANGELS TOUCH MY HEART
..I only have a few stories up - but I am slowly getting that organized also!
OKAY
- did I mention that I collect business cards - well I do - I know it is a crazy kind of hobby but fun and inexpensive - I love looking at business cards, I love noticing what fonts and the artwork used and such - quotes that some peeps use on them - things like that -
ANYWAY
- if you happen to come across business cards -I am begging you to send them my way...
to send 20 business cards costs one postage stamp - I will send you back a new stamp if you want - but I have pretty much collected all the cards from the area I live and now I need to expand and I need everyone's help -
SEND ME BUSINESS CARDS
!!! if you want to do this - please leave me a comment and I will send you my addy so that you can send any and all that you collect - and even if you send some -
KEEP LOOKING FOR MORE
- I
need need need
more business cards
(
do I sound obsessed or what
?)
Okay - I will walk away from that topic for the time being but I reserve the right to come back to it at a later time--LOL!
If you have nothing exciting to do tonight - you could always watch the seahawks (
cough cough
) play the
BUCCANEERS
(
yayayayay
) in football tonight -
GO BUCS
!!!
Well I hear dinner calling my name so I will end this rambling here - I hope everyone is doing well - and enjoying the cooler weather - here it has been lovely - I think we are starting to dry out (
THANK GOD
).
Thanks for stopping by - remember to
HUG
someone you
LOVE
!!