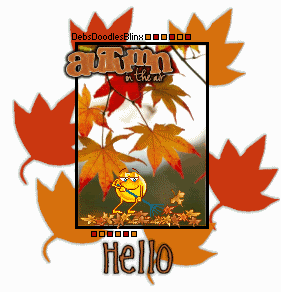 WELL
- finally baseball season has come to an end - (
Thank God
) (
I am so not a fan really
) but
it broke my heart that Tampa Bay did not win the world series...Congrats to the phillies but Lord I was so pulling for Tampa...gotta stick with the home team - sort of...lol
I am so looking forward to a football weekend - the gators will be playing the georgia bulldogs - biggest rival - the analysts say that whoever wins - has one of the best chances for the national championship.....Lordy I am praying hard for my Gators - they so deserve it!

Okay - enough about sports - The weather has been glorious here this week - in the high 40's at night and mid 60's during the day -
WOW
- weather I can breathe in - I am loving it!!!
It is suppose to be a bit warmer this weekend but I am hoping that more cold air is in the forecast soon!
The Hunnie and the daughter are doing the grocery shopping right now -
YAYAYAY
...
I made out the list - but somehow they get distracted and new things are added to the
list - so if they have added anything they will come home and all of a sudden they will butter
me up about how we needed something so they took the initiative and added it to the list.
LOL
-they crack me up....!
Okay - before I go on any further - I have noticed that there are some other Maxine lovers
out there - and they have been sharing their Maxine clips - well since my family thinks
that I am as close to Maxine attitude wise as anyone they know - (
we even had the same slippers
) I thought I should share mine with you all also....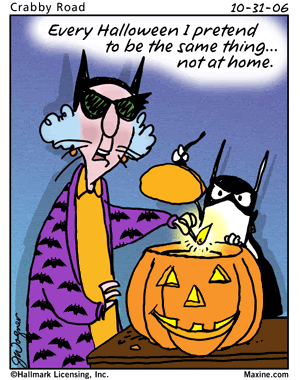 Okay - it seems like the week has flown by because it is already
THANKFUL THURSDAY
...
so without further ado here are things I am
THANKFUL
for today:
1- my Hunnie and Daughter doing the grocery shopping - never complaining!!
2- for the cooler weather - I can breathe
3- for football - just gives me such pleasure to watch and cheer for
4- for Maxine - always knowing exactly what to say for any occasion.
5- for each and everyone of you - always stopping by and leaving such beautiful comments-

WOW
- it just blows me away - the kindness shown!
6- for less anxiety - less tears - seems that fog (
depression
) is being kept at bay and I am able
to get on the computer so much more often!



WELL

- I think I have lingered enough here - Thanks for stopping by and remember
to

HUG

someone you

LOVE

!!


PEACE

~!~